WhistlePig Toys
Not as Boring as Homework!

NEW PLANES!
FF-13 Catbird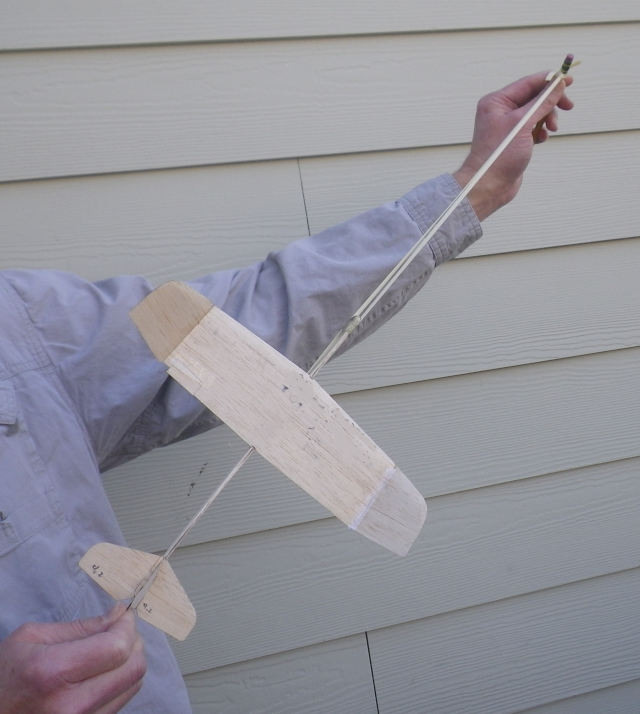 Introducing the FF-13 Catbird catapult glider.
Designed as a reliable outdoor sport flyer, it also meets the rules for AMA standard class catapult gliders with its 11.5" wingspan and 2.9" chord.
The FF-13 features custom designed airfoils, and introduces the builder to the art and science of airfoil shaping.
The kit includes templates for sanding and shaping the wing and measurement gauges for setting the dihedral. For the experienced builder this is a fun few hours of building, but what if you've never turned a flat piece of wood into the miracle that is an airfoil? We've got you covered with a detailed 10-page building and flying manual! You'll learn tips and tricks to balsa construction and airfoil making that will serve you well for this project and many others.
Catbird! Buy them here: FF-13 Catbird
FF-12 Catapult 3-Pack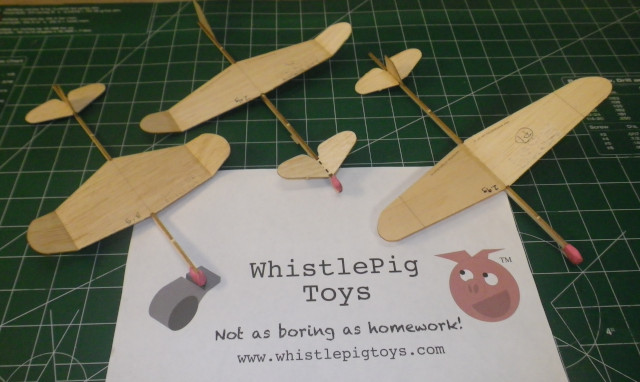 Have we got a deal for you - THREE catapult gliders in a single kit package. The FF-12A, B, and C are similar, yet different. All have the same size main wing, and the same size horizontal tail/canard, but in different shapes. Which flies best? You do the test!
Buy them here:
FF-12 Catapult Glider 3-Pack
Comes with a detailed six page manual for accurate construction and successful flying. Great for science projects and just "plane" fun!
FREE PLANS!
You can
build a gadget
to help with balancing if you want. It's easy, and the plans are free!
Do you have a hankering for a REAL airplane?
Well, look no further. Every airplane that WhistlePig offers is a REAL airplane - because they all fly. Perhaps you meant that you wanted one that *looks like* a real airplane. Well, WhistlePig is proud to announce the addition of two scale models to its collection of Real Airplanes: The P-40C and the Ki-43-II in 1/52nd scale. Both are made of quality balsa wood and feature authentic details. Don't let the small size fool you, these are excellent flyers. Each kit features alignment tools to give you a straight build every time. Just right for the modeler looking for a new challenge.